GLOBAL INITIATIVE FOR STRESS AND TRAUMA TREATMENT
A world in which the power of recovery and
growth inherent in recognized trauma treatments
is available to millions of traumatized people.
The importance of addressing the global problem of psychological trauma can hardly be overestimated. Big-picture 'guesstimates' of the current levels of trauma are staggering, running into the hundreds of millions of victims. Trauma adversely affects human development, socio-economic development, and even peace.
Trauma has not received the attention it deserves. General lack of awareness about the availability of a suitable, affordable, recognized and scalable treatment modality leads to very low budgets being allocated for trauma treatment (and mental health altogether).
Recent innovations in the field of trauma psychology have opened-up new possibilities that could benefit traumatized populations, including traumatized field staff of organizations involved in development, human rights, humanitarian and peace operations.  For the first time in history, stress and trauma care can be scaled up and become a practical reality worldwide.
The Global Initiative for Stress and Trauma Treatment (GIST-T) has been created to help meet the challenge that trauma poses. This website offers a place where the many dimensions of the global burden of trauma will be presented, along with selected strategies, techniques, innovations and resources that contribute to healing and post-trauma growth.
GIST-T is very grateful for all donations to support its work. There are at present no paid employees of GIST-T and all work for the organisation is undertaken pro bono.
Account Name: GIST-T
Account Number: 89-752201-5
IBAN: CH12 0900 0000 8975 3302 5
BIC: POFICHBEXX
EXECUTIVE DIRECTOR A.I
Rolf Carriere

OFFICE ADDRESS
GIST-T
c/o Rolf C. Carriere
Van Ommerenpark 164
2243 EW WASSENAAR
THE NETHERLANDS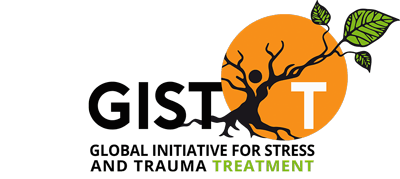 GLOBAL INITIATIVE FOR STRESS AND TRAUMA TREATMENT - GREATER GENEVA