The contents of this web site are supplied by
GIST-T – Chemin du Château 15 – 1246 CORSIER GE – SWITZERLAND
The conception(design), the creation and the maintenance of this website is of Cécile Meignant for MEIGNANTGRAPHIC.
La Coste – 34390 Mons – France
This web site is accommodated by OVH – 2 rue Kellermann – 59100 Roubaix – France.
Industrial and intellectual property
All the information reproduced in this Web site (texts, pics, logos) is protected by intellectual property rights held(detained) by GIST-T or by his partners.
Consequently, none of this information can be reproduced, modified, rerun, translated, exploited commercially or reused in any way without the agreement preliminary and written by GIST-T.
The title, the conception, the shape of the site of GIST-T but also its contents such as the news, the descriptions, the illustrations and the original images and their organization, are its property.
Our web pages also propose links towards other sites for which we are responsible neither of them complete respect in the standards of public law and good customs, on one hand, nor for their data protection policy personal or of use which would be made, on the other hand.
By reaching another site, through a hypertext link, you accept that this access is made at your own risk. As a consequence, any direct or indirect damage resulting from your access to another site connected by a hypertext link cannot engage the responsibility of GIST-T
GIST-T cannot be held responsible for any direct or indirect damage stemming from an interruption, from a dysfunction whatever it is, and it for whatever reason, or still of any direct or indirect damage which would result, in a any way, from a connection to the site? The connection of every person to the site is made under its full responsibility.
Comments and opinions are expressed on the present web site under the responsibility of their respective authors.
According to the law "Computing and Liberties", you benefit from a right of access and from a rectification to the information which concern you. If you wish to exercise this right and to obtain communication of the information concerning you, please address in contact@gist-t.org
EXECUTIVE DIRECTOR A.I
Rolf Carriere

OFFICE ADDRESS
GIST-T
c/o Rolf C. Carriere
Van Ommerenpark 164
2243 EW WASSENAAR
THE NETHERLANDS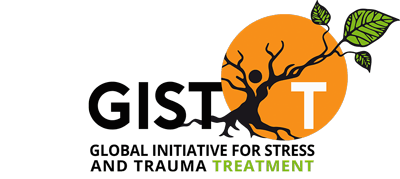 GLOBAL INITIATIVE FOR STRESS AND TRAUMA TREATMENT - GREATER GENEVA